W.B. O'Connor Church Goods, Inc. is a 5th-generation family business which has been serving the faith community since 1921!
We are your one-stop store for a large variety of church goods and supplies including candles, hosts (altar bread), sacred vessels, vestments, church furniture and statuary. We are also a full-service gift store also which features Sacramental Gifts; Baptism, First Communion, Confirmation, Wedding,and Priest Ordinations. Additionally, there is a large selection of Christian gifts, including religious jewelry, and a wide variety of items for Christmas and Easter.
We pride ourselves on providing personal, efficient customer service – the service that you deserve. We look forward to doing business with you.|
Our store is located in a 4,000 square foot building in Latham, New York – an upstate location within minutes of Albany.
Please contact us at 800.342.1231 or sales@oconnorsinc.com.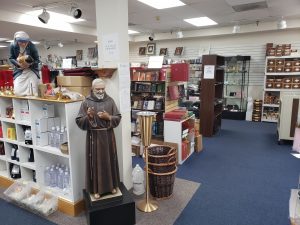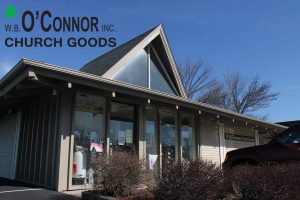 To view our Church Goods catalog click the Header above or click here
To view our First Communion Catalog click the Header above or click here
---